MEET YOUR FRANCHISE LEADERSHIP TEAM

Steven Cohen, President and Founder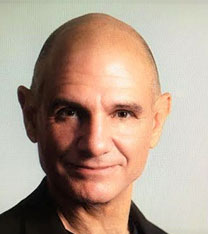 Steven Cohen possesses 30 years of industry and business development experience. As the mind behind the i creatives concept, Cohen is passionate about aligning creative talent with growing companies to pursue a common goal. He works closely with owner-operators on improving their aesthetic sensibility and maximizing the i creatives staffing franchise model to grow the business of their dreams. Sharp and intuitive, Cohen hit the ground running in an effort to revolutionize the staffing industry. With a reputation for disruptive thinking and effective business management, he's excited to bring motivated franchisees along for the ride.
Raquel Rodriguez, Vice President of Operations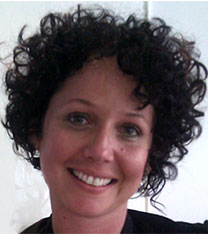 A staffing professional for 20 years, Raquel Rodriguez has placed advertising and marketing professionals throughout all major markets across the U.S. As senior sales and recruiting manager at i creatives, Raquel played a pivotal role in helping the i creatives brand expand its reach and develop its presence. She looks forward to sharing her rich perspective on recruiting, brand development and sales with eager franchisees. As they grow and manage their own recruiting operation, owner-operators can look to Cunningham as a resource on all things related to management, marketing, sales, strategic partnerships and more.
Jennifer Prosperi, Senior Account Manager / Creative Recruiter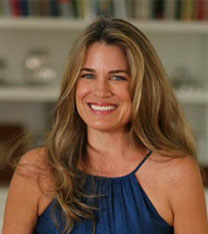 Jennifer is a senior recruiter responsible for the placement of advertising and marketing professionals, and for opening new accounts and job opportunities with new markets in advertising agencies and Fortune 500 companies. As a full desk Senior Creative Recruiter she is always looking for the most talented and sought-after creative talent in the industry. Her specialty is finding that needle in a haystack through networking, advanced Internet searches, and other tools. She works smart to find companies the best talent, where other recruiters cannot. She offers eighteen years of creative recruitment, entrepreneurial business ownership and creative sales management to the i creatives franchise program. She has forged solid relationships with Fortune 500 companies and leading advertising agencies nationwide with a skilled knowledge base in all creative and design disciplines for recruitment. These areas include graphic design, UX/UI, digital project management, production, digital strategy and copywriting. As a Senior Creative Recruiter and Manager, she has used her vast creative background and experience to initiate solid candidate placements in both temporary and permanent placement positions. Her expertise has made her a top producer, and a valuable training and support resource for all i creatives franchise owners.
ARE YOU AN ASPIRING BUSINESS OWNER?
Learn how your creativity and sales skills can set you on the path of business ownership. Request free whitepaper on making money and growing a business in the staffing industry!